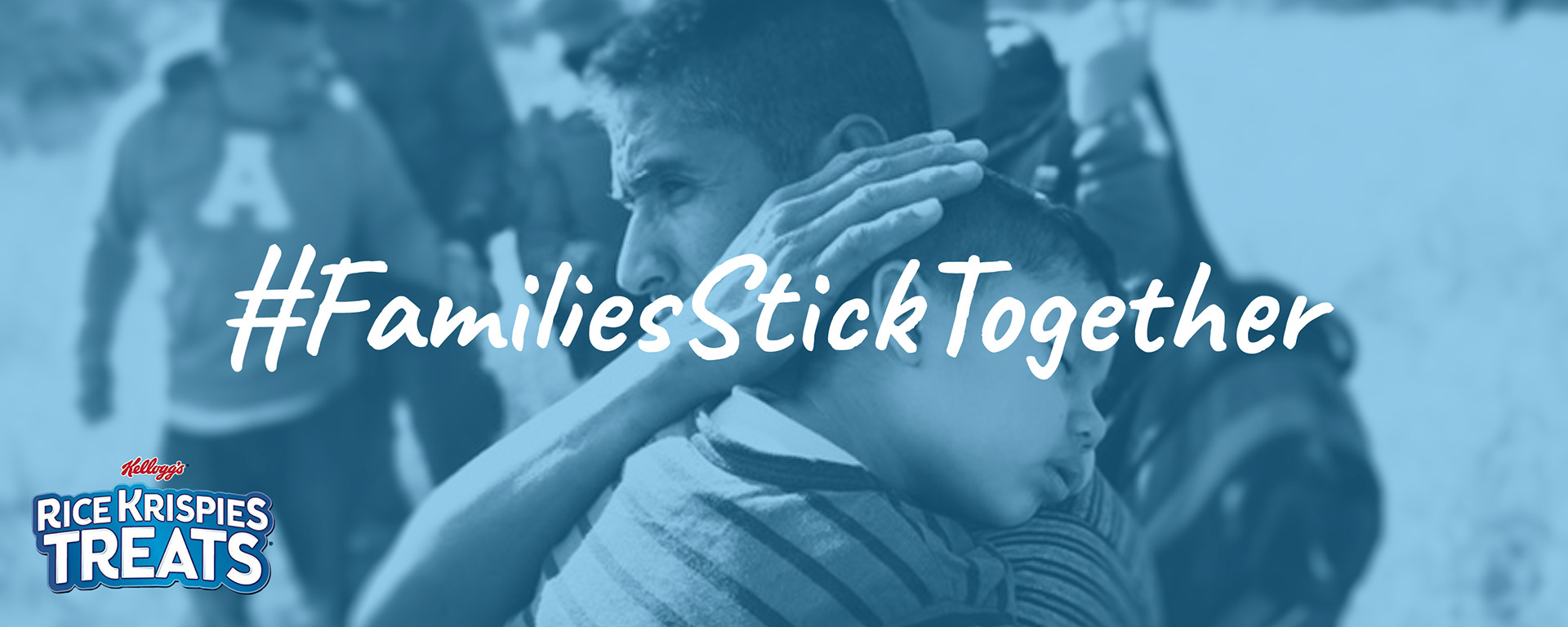 Strategy: Mike Rundle, Sierra Stamm, Anushka Verma, et.al; 
CW: Sierra Stamm, Mike Rundle; AD: Sierra Stamm; Design: Sierra Stamm, Anushka Verma, Mike Rundle
The goal was to reach the consumer market of Millennials through a digital campaign for the brand Rice Krispie Treats.
The strategy resulted from market research on what Millennials want to see from their consumer goods companies.
Our main insight was that brands who take stances on current political or social issues result in more engagement among this target market
. After discussing current events, such as the separation of families at the US/Mexico border, our big idea was that a sincere, authentic voice on the importance of diverse families connected to the brand history and nostalgia of making Rice Krispie Treats as a kid with family.

With the art direction, the approach was to be heartfelt and emotional, yet iconically Rice Krispie Treats. The black and white photography evokes nostalgia, while the subject matter of diverse families simultaneously debunks the typical family structure typically seen in media. Handwritten typography offers a sincere, personal voice behind the messaging which is broken up over multiple images to create a series on Instagram. Plus, blue gradients reinforce the Rice Krispies logo and packaging color. The copywriting in the series can be read individually, but when read together reads as, "Families stick together. All kinds, all circumstances, no matter what. #FamiliesStickTogether".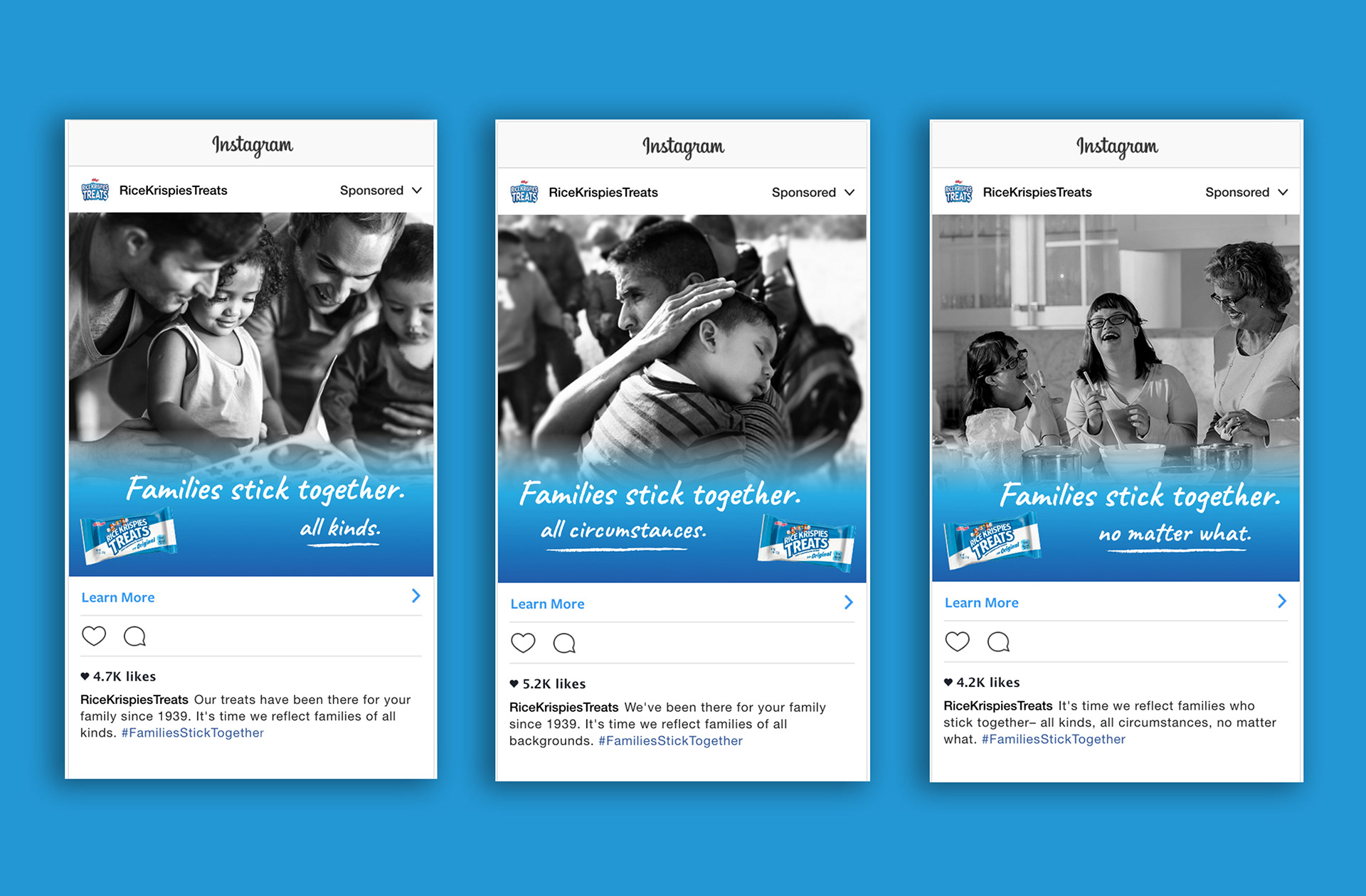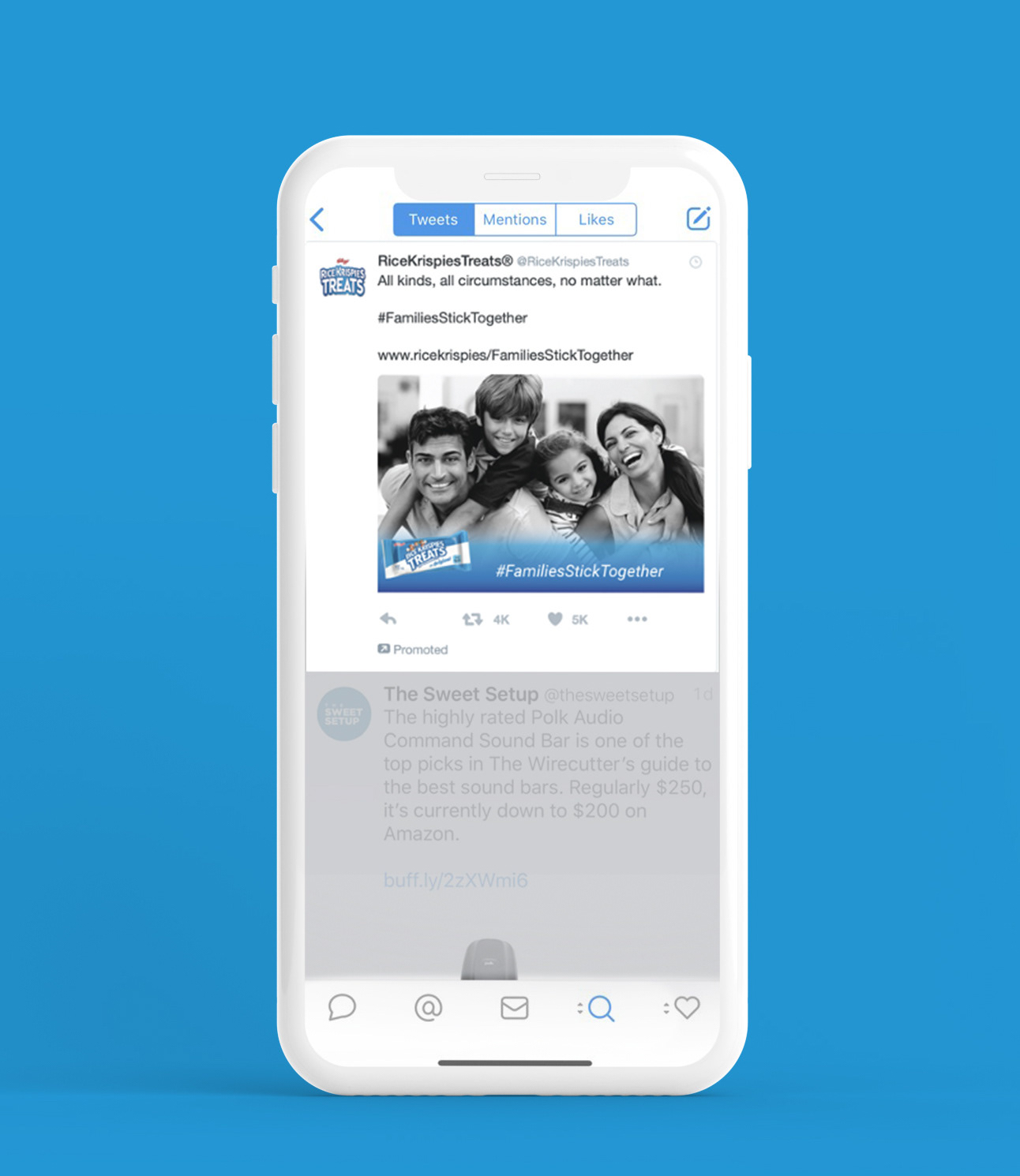 The final campaign is promoted across Instagram ads, Twitter ads, as well as a 30 second Youtube ad that reinforce this new understanding of true family identities. Altogether, this campaign linked to a Rice Krispie Treat microsite where we created a VR experience of "The Friendship Circle" in Tijuana, Mexico and the US border where friends and families meet separated by a chain linked fence. Here is where proceeds can be donated to organizations helping families affected by border control.