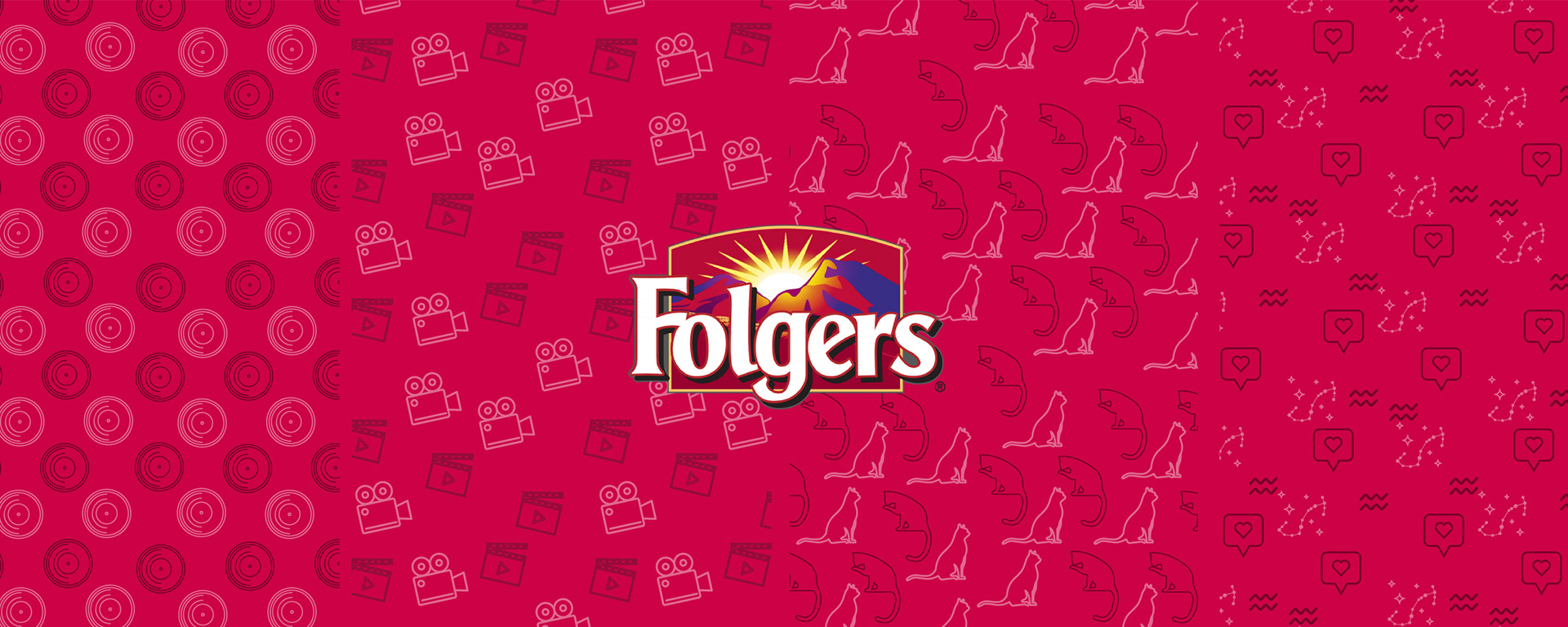 Strategy: Zac Bunch, Giselle Hernandez, Sierra Stamm, Ashley Johnson; CW: Zac Bunch; AD: Sierra Stamm; Design: Sierra Stamm; Videography: Giselle Hernandez
The main goal for this 360 campaign was to improve consumer perception by repositioning the Folgers brand.
We asked targeted coffee drinkers questions like "What would a dating profile for Folgers say?" and "What do you want to be when you grow up?". This led to our key insight: People align their personality with their coffee.
The creative strategy aimed for self-actualization with our big idea that
Folgers enhances what makes you unique
. This closely aligned with our goal of repositioning the brand because we could pair the personality and goals of our consumers to the 15+ unique roast Folgers carries that bring out your best self.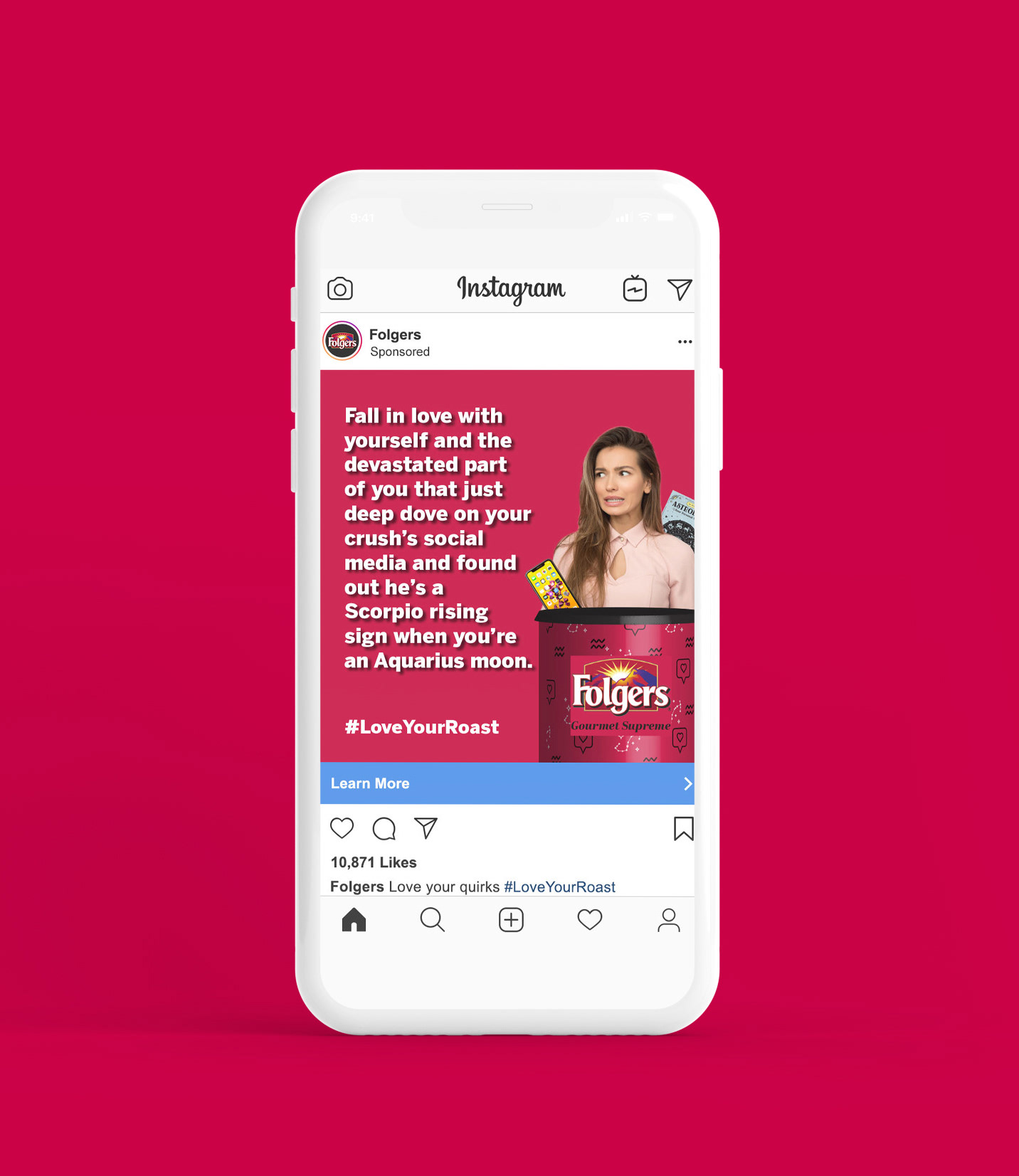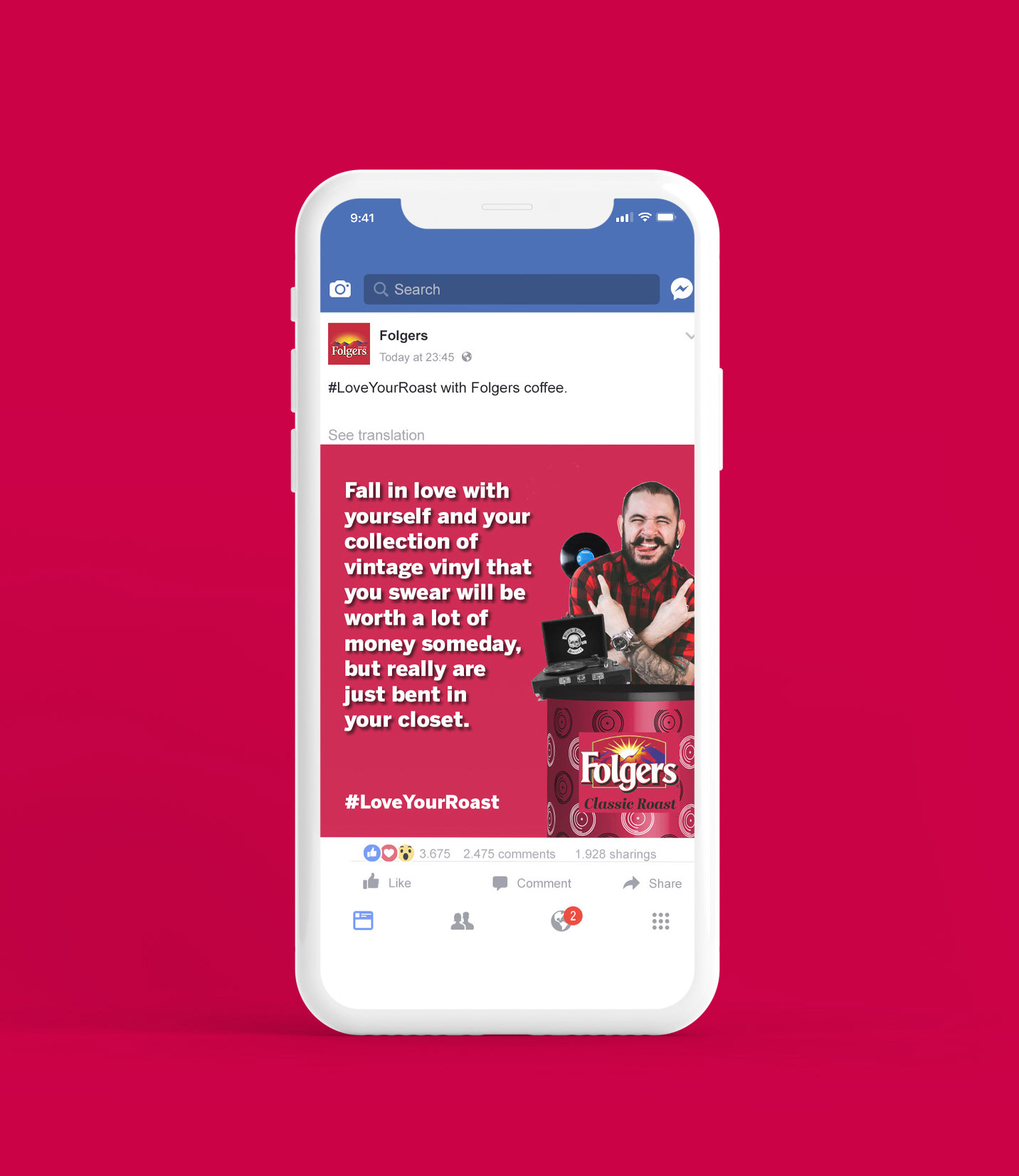 The creative solution gave Folgers a fresh, new personality centered around loving yourself by embracing your quirks. The theme was
"Love Your Roast"
. This inspired the collection of playful character archetypes that associated with a particular roast, featuring personalized patterned container labels. The subtle play on words with "Love Your Roast" (as in "roasting yourself") gave way to oddly specific, longwinded copy divulging each of these personalities.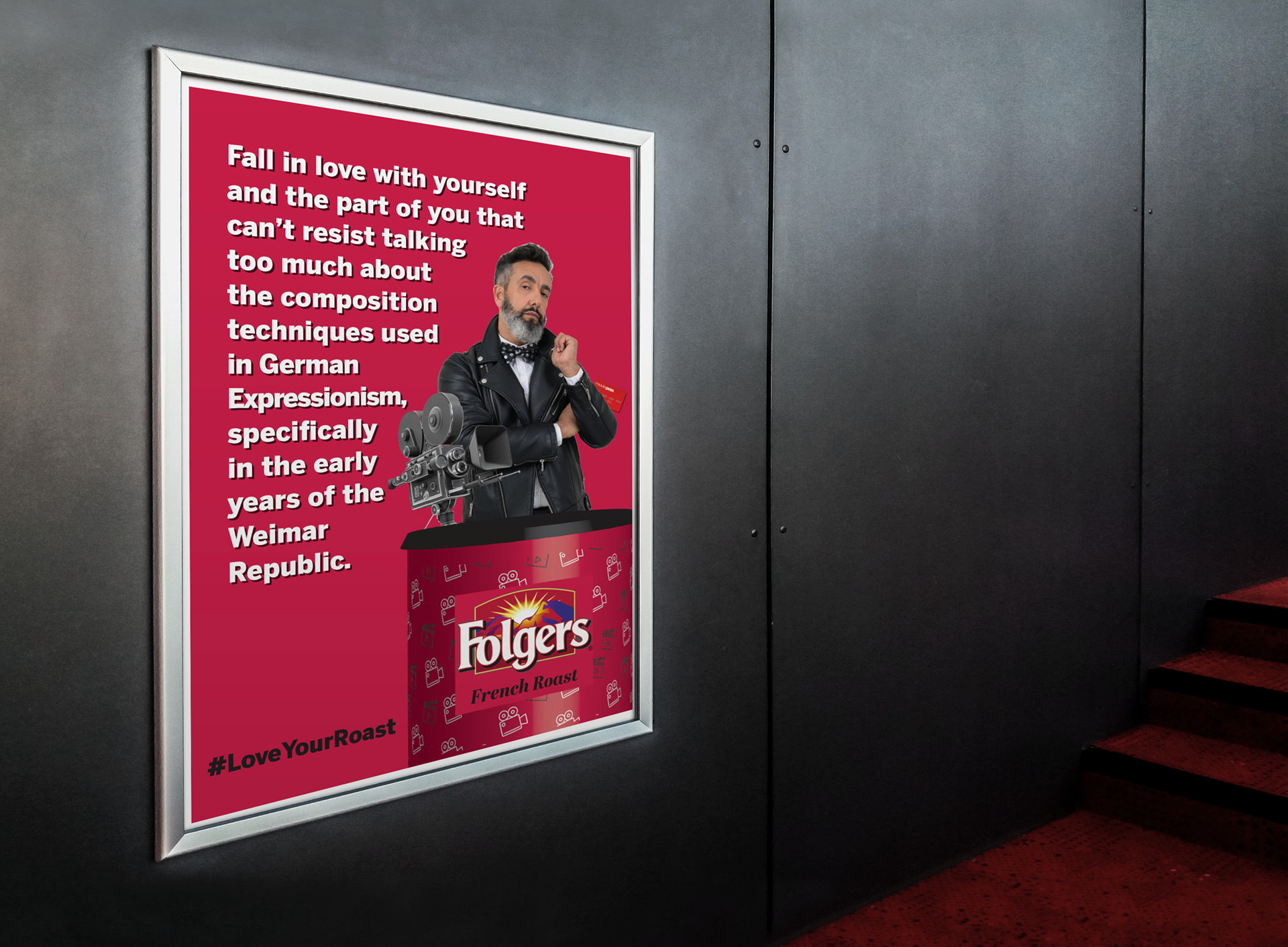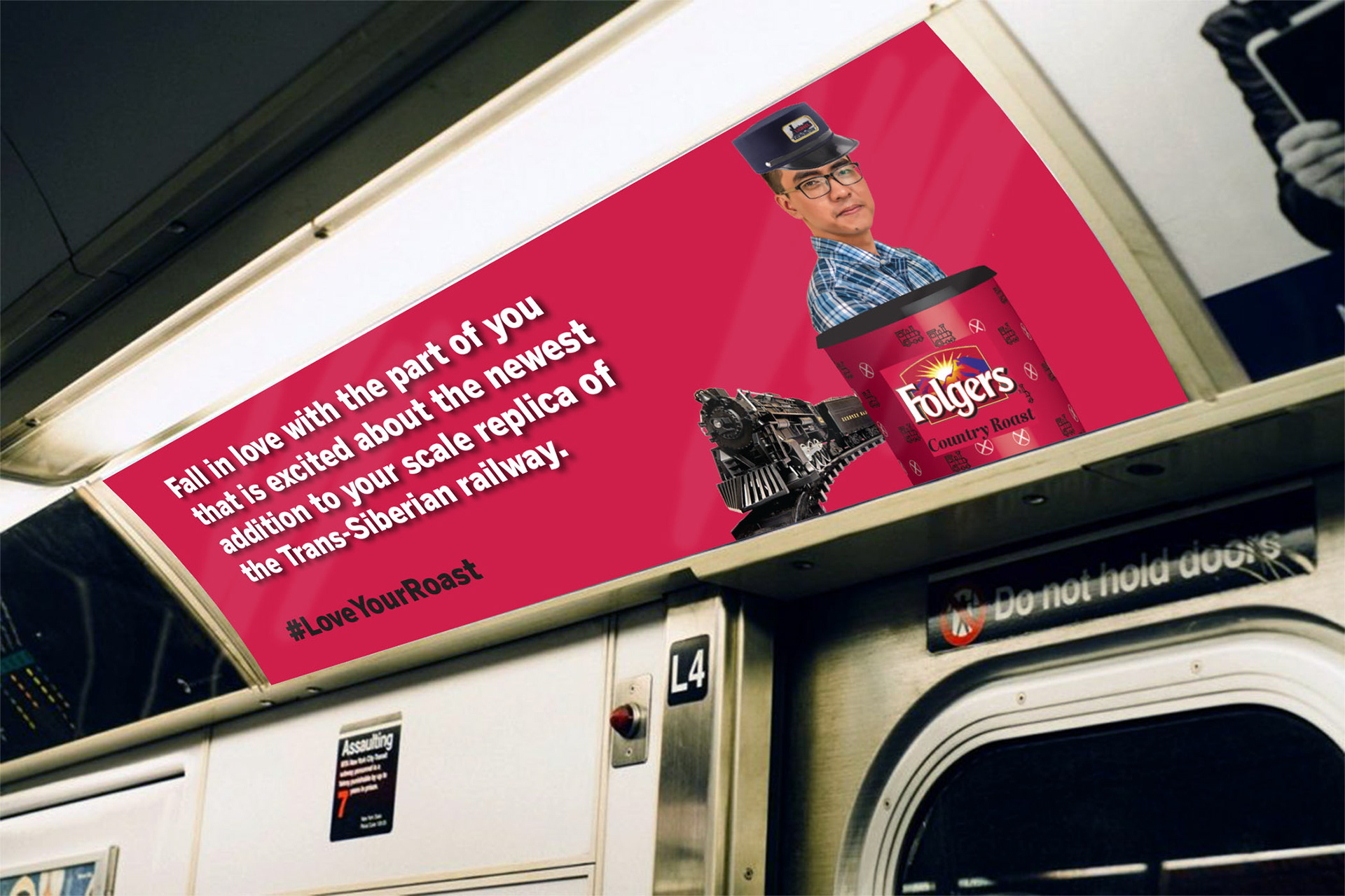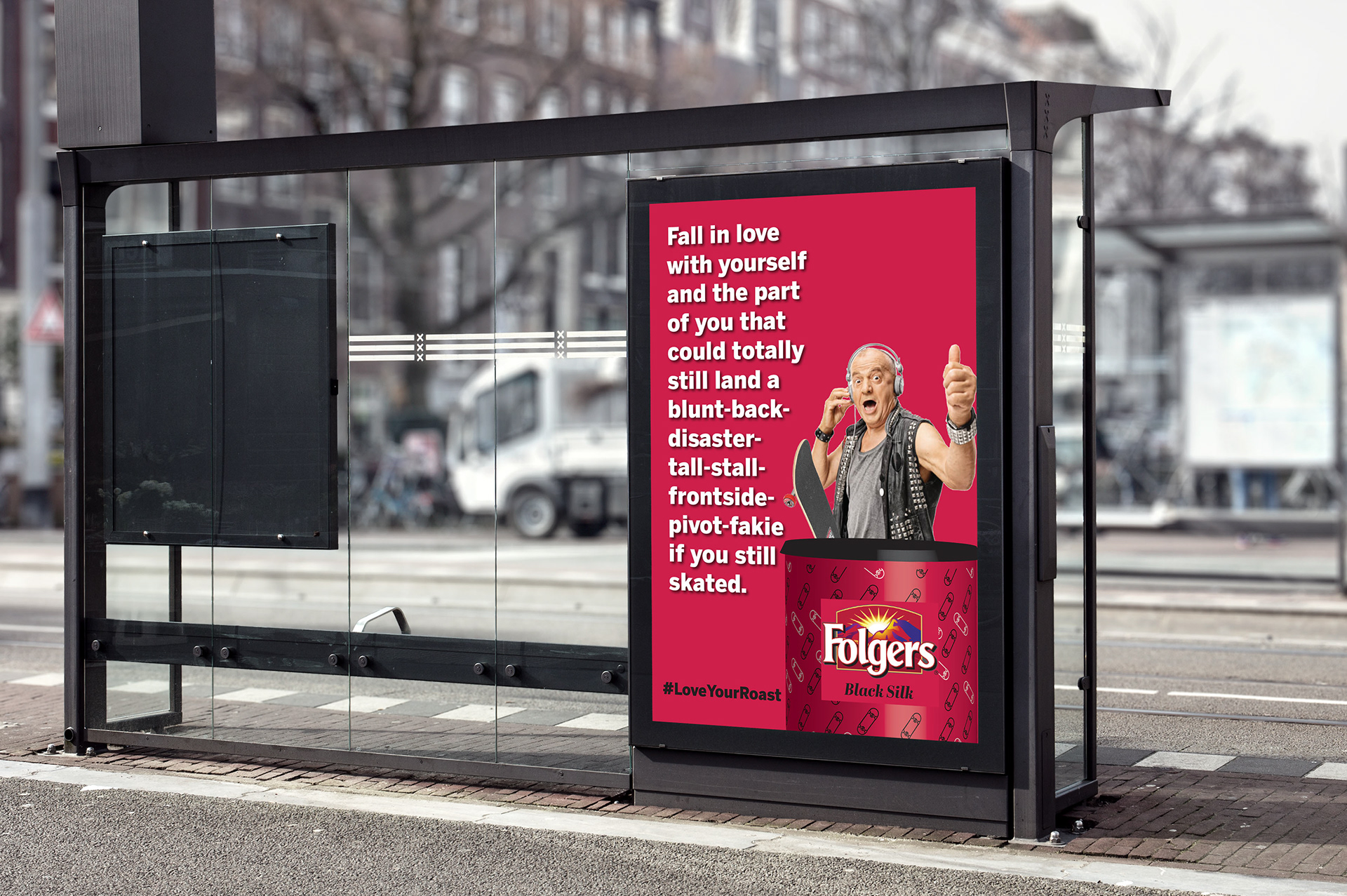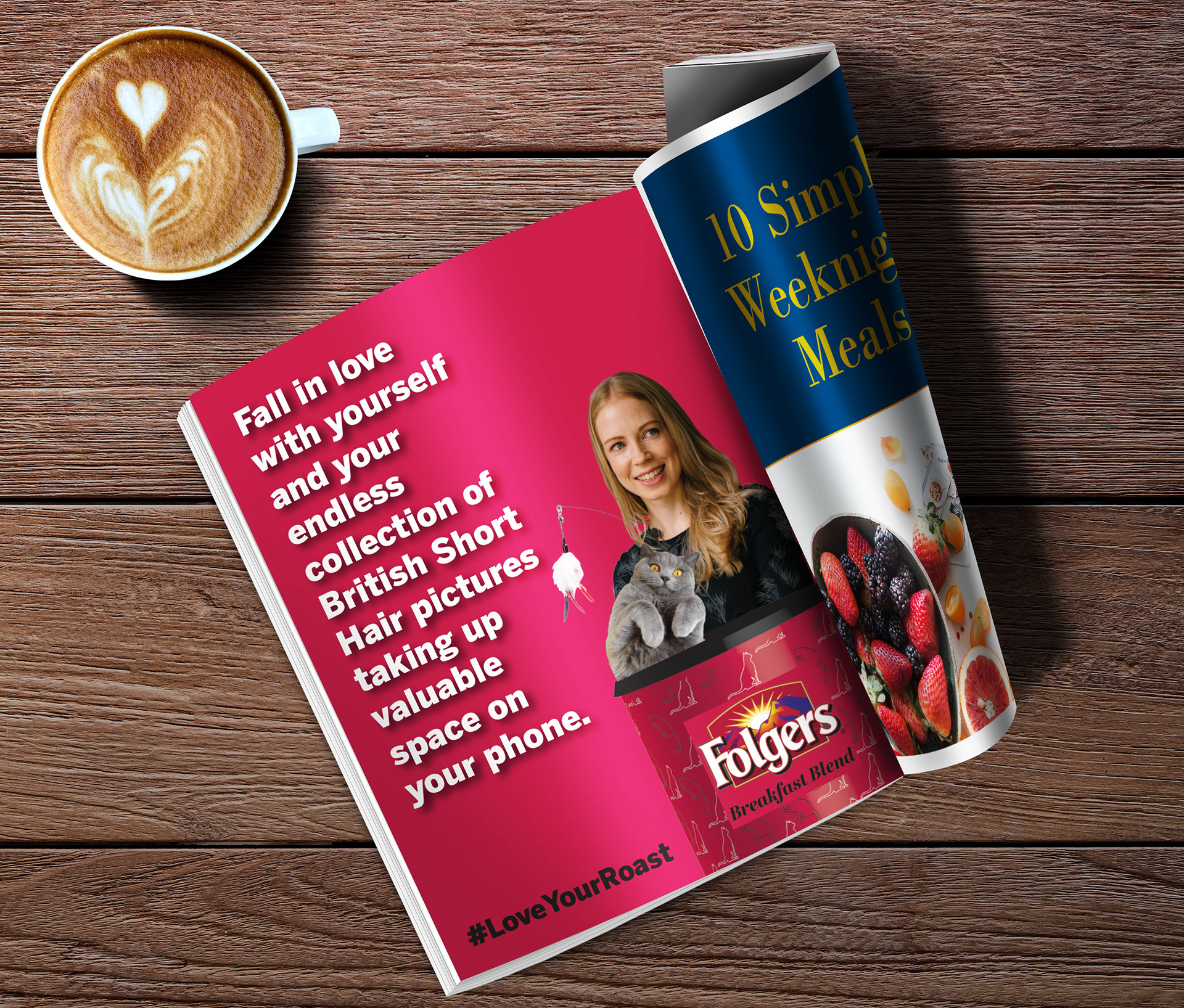 In addition to advertisements across print, social, and out of home), we partnered with SoFar Sounds to showcase a Folgers cafe small concert series across the country for the opportunity of self-growth, exploration, and adoration. This involved its own promotional advertisements, event materials, and microsite to learn more.